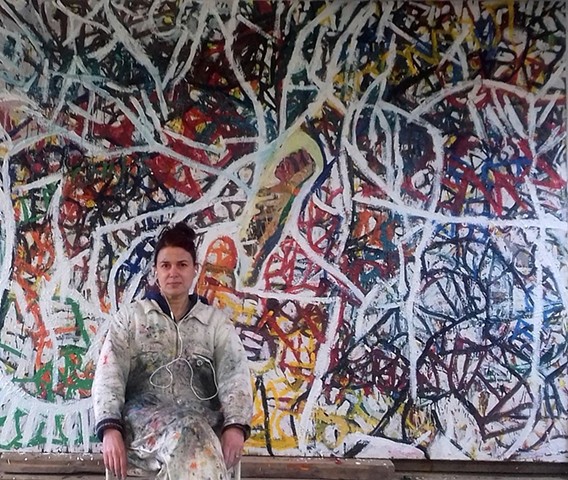 NEWS
PRIX / PRIZE
Lauréate, Prix Charles Oulmont pour les arts plastiques 2022, attribué par la Fondation Charles Oulmont, sous l'égide de la Fondation de France // Prizewinner, Prix Charles Oulmont in Fine Arts 2022, attributed by the Fondation Charles Oulmont, under the auspices of the Fondation de France
PORTRAIT
Découvrez le reportage "Dans l'atelier de Lisa Salamandra" par Laurent Mabed pour Bip TV // Discover the feature "Dans l'atelier de Lisa Salamandra" by Laurent Mabed for Bip TV
PUBLICATION
Mon article "Ecorchées" a été publié dans le journal "p-e-r-f-o-r-m-a-n-c-e", Vol. 5.
CONFERENCE
"La Viande et la Femme. Image de la femme crue," le vendredi, 2 juin prochain à Saint-Amand-Montrond.
EXPOSITION
Exposition personnelle / Solo show, Château des Tourelles, Galerie d'Art Plessis-Trévise, 2024.

Above / Ci-dessus : With / Avec WEB of the series / de la série "Isolated Incidents"
Welcome page / Page d'accueil : Avec / With This Is My Life of the sub-series / de la sous-série "CUT-OUTS" of the series / de la série "Daily Bread"